Broadcast or web? There has sometimes been confusion about whether OLB – which began life as On Line Broadcasting, a name chosen before the digital revolution – works in broadcast or online media. Originally the answer was broadcast, but over time the lines between the two have blurred. Now we do both.
Whether working in London, Dubai, Riyadh, the Kalahari Desert or the Kazakhstan Steppe (just some of the locations we visited during 2016), we produce video and audio for broadcasters that also works for online channels and social media.
Today, as bandwidths expand and digital technologies improve we still use satellites, but we also often use the Internet to distribute the stories we produce to broadcasters, news agencies and web media.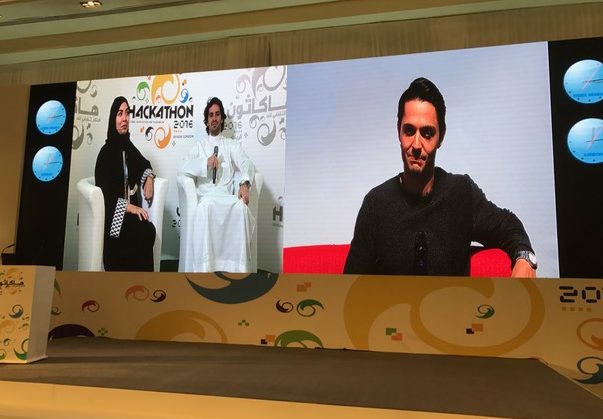 As an example of the old and new technologies working together, for the inaugural MiSK Hackathon held in Riyadh and London we provided live satellite links for broadcast interviews and bi-directional video and audio communication between the UK and Saudi Arabia throughout the three-day internet-based event (for more see Clients & Projects here: olb.tv/projects).
Devised and staged by London-based agency Xpert, the Hackathon enabled young men and women from Saudi Arabia and the UK to work together co-operatively, in person and online, to seek new solutions to current medical and healthcare challenges. As well as linking the events and feeding giant screens at both venues, we used the same satellite and internet links to distribute news edits we produced for Middle East and international media.
We are now working to build on the success of the Hackathon for future projects in the Middle East and around the world.