We generate international broadcast coverage for news stories ranging from business and financial to sports, science, medicine, entertainment and the arts.
---
Clients world-wide includE:
ABSA • ACWA • Power • ADPC • Emaar • Continental Coal • Discovery • Dubai Expo 2020 • Emaar • Gold Fields • JCB • Kazakhstan Expo 2017 • Louvre Abu Dhabi • MiSK • Motorola • Nakheel • Old Mutual • PwC • Red Sea Gateway Terminal • Sanlam • Sappi • Sasol • Shuaa Capital • Standard Bank • Transnet • UNCTAD • WeAreXpert • Weber Shandwick • World Petroleum Congress • Zurich Financial Services.
---
Case studies:
Louvre Abu Dhabi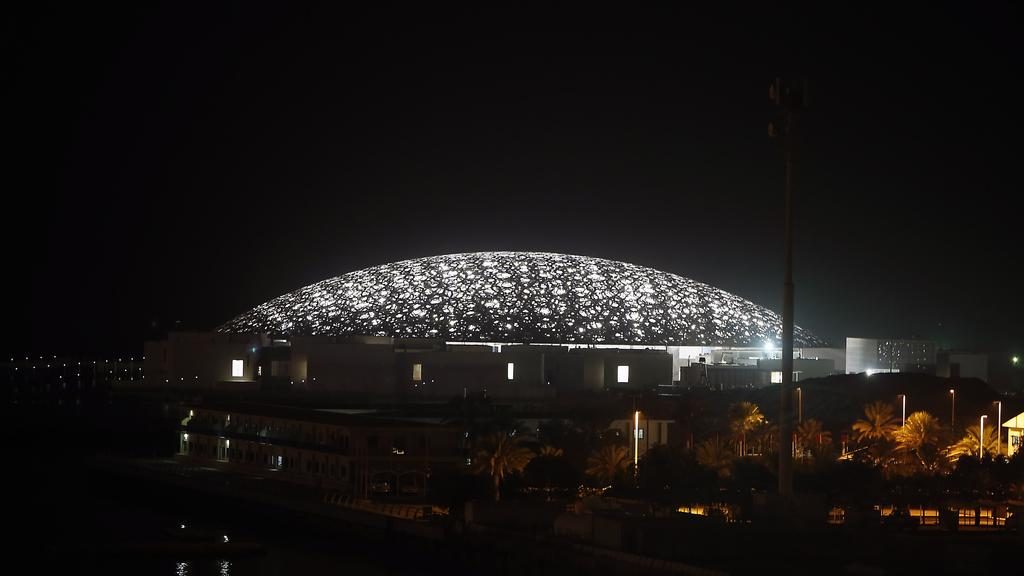 The Louvre Abu Dhabi asked us to manage the global distribution of TV coverage for the inauguration of the Louvre Museum by the French President, Emmanuel Macron, and, the following night, the museum's launch ceremony and fireworks show.
For this event we worked with Brunswick Arts and the museum's TV production company to liaise with the international broadcast news agencies and target broadcasters to deliver satellite-linked coverage.
Broadcast news agencies supply video footage to websites as well as to traditional TV broadcasters, allowing the news footage we distribute to gain maximum global TV and internet coverage.  We are also able to work with state broadcasters such as Abu Dhabi TV to ensure that the news coverage they produce reaches global TV audiences.
---
Jaguar F-Pace Launch, Dubai
We were commissioned to maximise broadcast and web news channel coverage of the Middle East launch of Jaguar's F-Pace SUV which, for the first time ever, used the facade of the world's tallest building – the Burj Khalifa in Dubai – as a giant billboard.  The video below shows the news edit distributed to broadcasters and news agencies for each to adapt to their own needs and contains car footage provided by Jaguar.
---
MiSK Hackathon

In November 2016, Saudi Arabia hosted the inaugural MiSK Hackathon. Held simultaneously in Riyadh and London, the innovative event for the first time enabled young men and women from both Saudi Arabia and the UK to work together co-operatively to seek new solutions to current medical and healthcare challenges. We provided live satellite links for broadcast interviews and bi-directional communication between the UK and Saudi Arabia throughout the three-day event, as well as news edits for Middle East and International media.
Our colleagues at ARK media produced this video about the event:
---
ACWA Power
When ACWA Power unveiled its innovative Bokpoort solar power plant in the Kalahari Desert, we produced live interviews from the site, as well as producing and distributing news and web edits.
---
Kazakhstan Expo 2017
In 2017 Kazakhstan will for the first time host a World Expo with the theme 'Future Energy: Action for Global Sustainability'. We produced news footage from Kazakhstan focusing on planning and preparations for the three month global exhibition commencing in June.
---
Transnet
When South Africa's state-owned freight transport and logistics company announced the award of a R50 billion (US $4.68 billion) contract to equipment manufacturers in China, Europe and North America, OLB arranged live interviews into African and international radio and TV channels, as well as producing news edits for news agencies and web news channels.
---
Dubai New Year's Eve Fireworks

We were commissioned for three years running to ensure that the world's broadcast media could access and broadcast live footage of the New Year's Eve fireworks at Dubai's Burj Khalifa, the world's tallest building. Monitoring reports of coverage showed audiences measured in billions.
In 2014 we were also able to distribute news footage showing Dubai setting the Guinness World Record for the largest fireworks display as the emirate lit up its world-famous skyline and coast with more than 450,000 fireworks.
---
Standard Bank

For Johannesburg-based Standard Bank, Africa's largest bank by assets, we arranged and produced live TV and radio interviews and news edits with CEOs Ben Kruger and Sim Tshabalala to international and African broadcasters from the company's full year and interim results.
---
JCB Dieselmax Land Speed Record
When Andy Green shattered the international diesel land speed record on Utah's Bonneville Salt Flats, we covered the nine-month run up to the record attempt and then delivered news footage and interviews to the world's broadcasters as soon as the new world record was won. We also produced this video allowing JCB staff at the company's UK headquarters to share in the success of the project.
---
National Guard Hospital Riyadh, Separation of Conjoined Twins
We produced ground-breaking news footage and live interviews with channels including CNN, BBC, Sky and ITN from an operating theatre in Riyadh as surgeons separated conjoined twins. Following the successful operation we produced interviews and news edits showing the twins' recovery and an interview with HRH King Abdullah bin Abdulaziz Al Saud who had made the operation possible.
---